Rainbow Crows started in August 2016 as the non‐profit, queer supporter group for the Adelaide Football Club. We are an inclusive, diverse social and community group for anyone in the LGBTIQ community and its allies with the aim of providing an environment that safely allows everyone to passionately support the Adelaide Crows teams.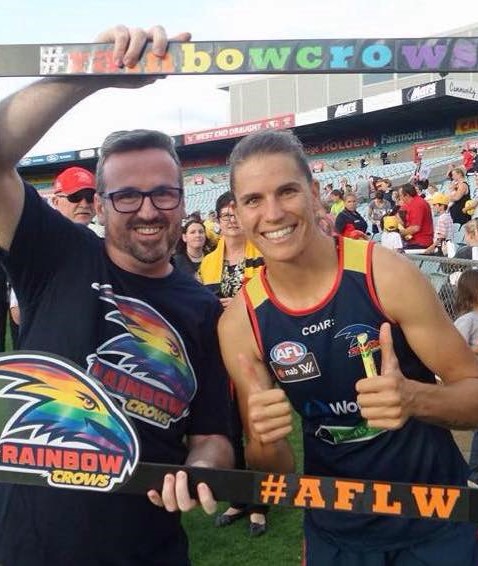 Being leaders of change by:
– providing safe spaces for LGBTIQ+ people within an AFL environment;
– building a strong relationship between the LGBTIQ+ community , Adelaide Football Club (AFC) and the AFL to attract and engage previously socially excluded communities to become actively involved in the AFC and AFL culture;
– eradicating homophobia, transphobia and other social barriers from AFL culture by creating positive discussions and providing advocacy around diversity and inclusion within the Adelaide Football Club, the AFL and the wider community; and
– empowering LGBTIQ+ people, connecting community and providing opportunity for queer pride in an AFL culture to support well‐being and better mental health.
Watch Party – Adelaide v West Coast
Come join us at Tallulah Bright to cheer the mens side on as they play West Coast at Perth's Optus Stadium
You won't want to miss out!
Sunday 7 August
2:30pm
Tallulah Bright, 141 Currie St, Adelaide
AFLW Trial Match v North Melbourne
Saturday 13 August will be a big day for the Adelaide Football Club, with all three sides playing on the same day.  It all kicks off at Coopers Stadium, Norwood, at 10:00am as the AFLW side take on North Melbourne in a trial match.
We'll be at the game.  We'd love to see you there
Wear it Purple Day – AFLW Round 1 GF Rematch – Adelaide v Melbourne
It's opening night of AFLW Season 7, and we're taking on Melbourne under the Coopers Stadium lights.  The club will be unfurling their 3rd Premiership flag, and we'll be there cheering the girls on to hopefully start season 8 with a big win.
Plus it's Wear it Purple day, so we'll be celebrating this on the night as well!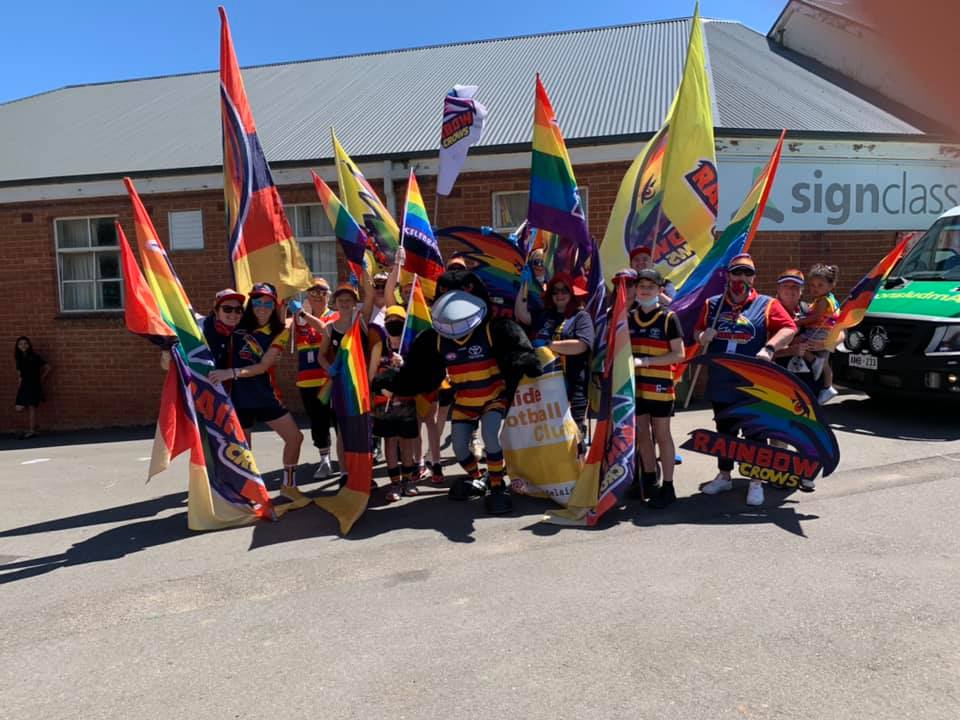 Coming Soon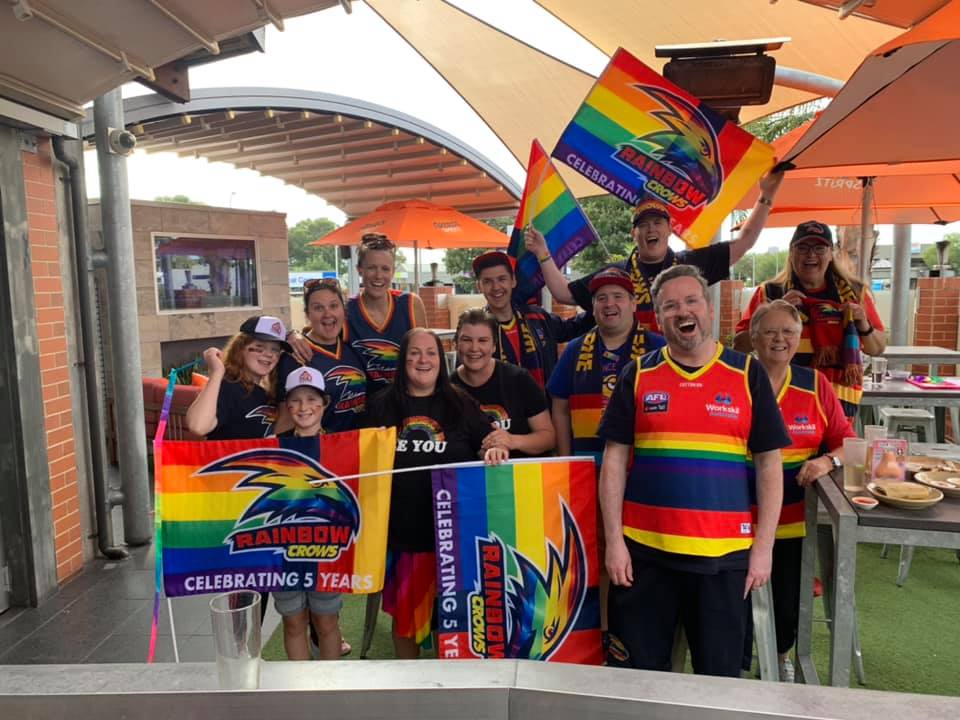 Coming Soon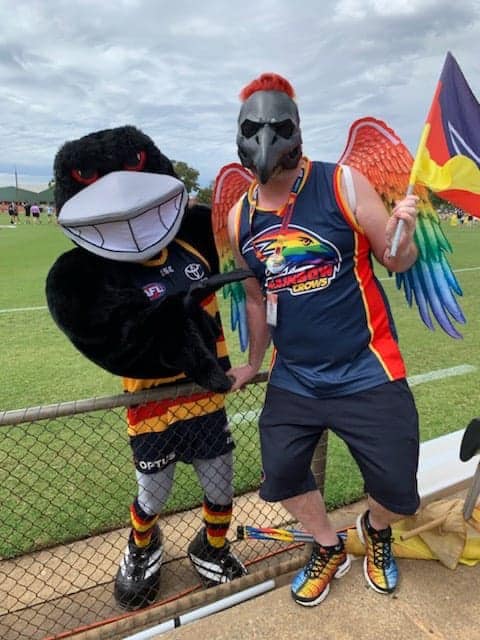 Coming Soon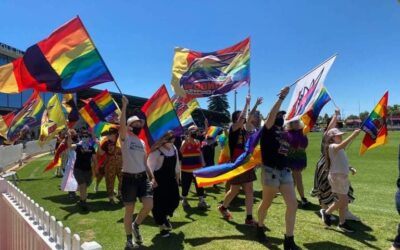 Another sporting organisation has released a pride jersey/guernsey only to receive feedback from 7 players unwilling to wear the jersey for reasons of faith. People of faith and also no faith openly support this citing their faith would conflict with wearing a pride top, but they should be the first people in line to receive their tops, there is still misunderstanding what wearing this jersey represents and why it is so important, especially from people of faith.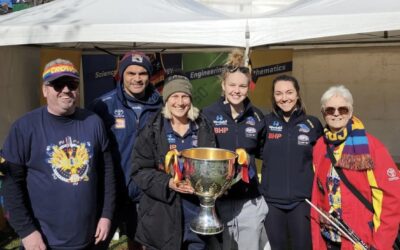 National NAIDOC Week celebrations were held across Australia in the first week of July (Sunday to Sunday) to celebrate and recognise the history, culture and achievements of Aboriginal and Torres Strait Islander peoples.
Hi everyone it's me again Angela with another exciting update on what some of our committee and members got to experience on 04/07/2022 after our amazing President had a word with our favourite club. We got to go to watch our premiership winning champions training and we got to have a photo with the team and yes the cup which is hopefully only our first for the year. I don't know about you but I have a sneaky feeling we might get a second one this year.
Have a Question? Want More Info?