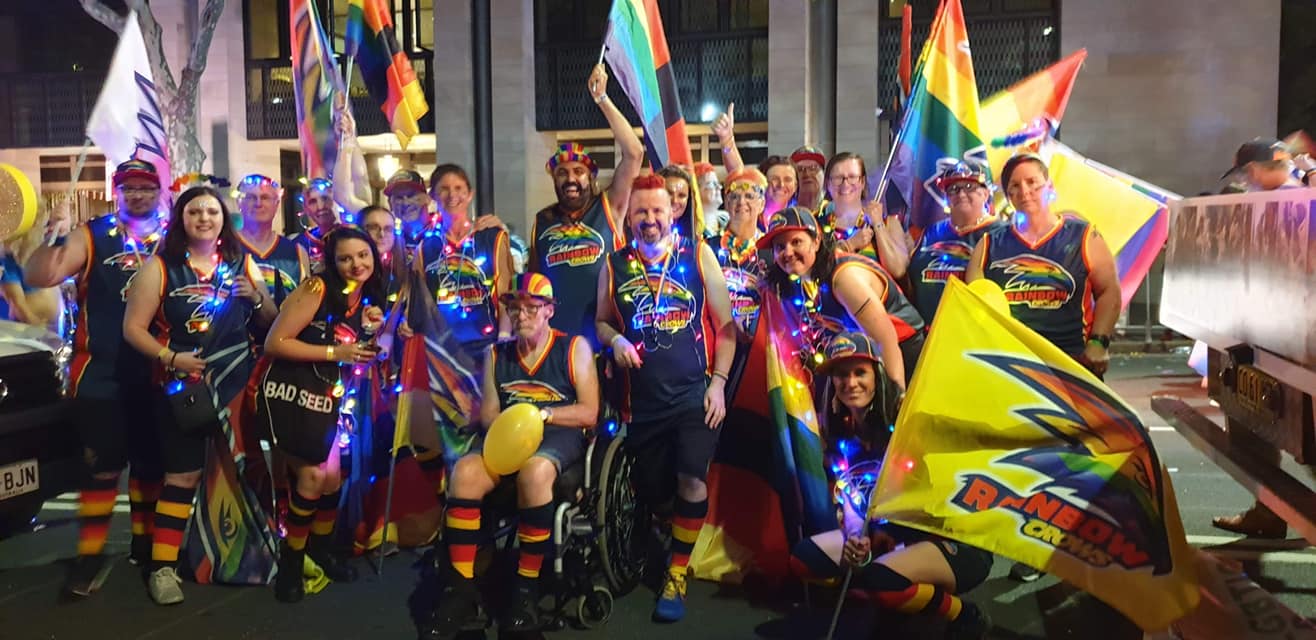 Rainbow Crows is an inclusive, diverse social group for anyone in the LGBTIQ community and allies that support the Adelaide Football Club (Crows). We provide an environment that safely allows everyone to passionately support our wonderful football club.
Rainbow Crows holds social events regularly; some before or after games and some as stand-alone events (in Adelaide and Melbourne). We also have a range of Rainbow Crows specific merchandise. For details, like and follow our Facebook page.
Rainbow Crows is the LGBTIQ supporter group for the Adelaide Crows. We advocate for a stronger culture of inclusivity within the AFL and for a full Pride Round. Rainbow Crows works closely with other AFL pride supporter groups and is constantly striving to further a positive partnership with the Adelaide Football Club and the Crows Supporters Group that we hope will be beneficial to all.
Have a Question? Want More Info?